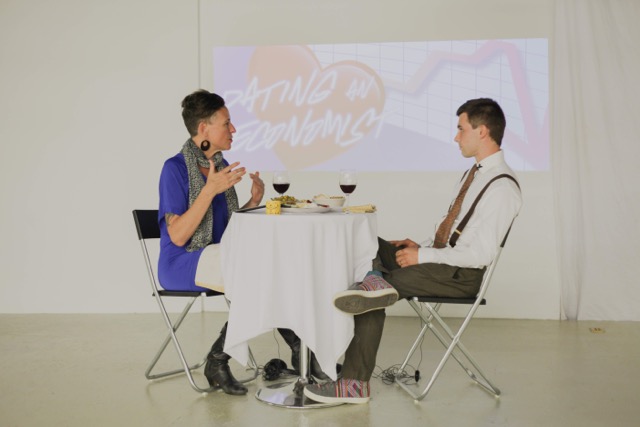 Monday April 4th 10am-3pm
Location:
UNSW Galleries
Corner of Oxford St & Greens Rd
Paddington
Free Event. Register on Eventbrite:
https://www.eventbrite.com.au/e/live-art-social-community-engagement-methodologies-of-practice-tickets-21750417083
This one-day forum on live art, social and community practice is focused on interrogating methodologies of practice with a particular emphasis on pedagogies of not knowing, ethics of participation, and issues of colonization, climate, and place. The forum grows out of creative dissonance with the gentrification of socially-engaged practices and subsequent discursive presentations that narrowly defend projects in which social good is promoted and promised uncritically.
The structure of the forum is integral to its content, with a focus on decentering and destabilizing neoliberal understandings and practices of working within communities. Invited panelists will be given a set of provocative questions and asked to prepare a 10-minute presentation responding to those they found interesting or which related to issues that exist within their own practice. Following the panel presentation audience participants will be invited to contribute to the discussion.
After a social lunch break a less formal mode of small group discussion and walking will take place. The forum will be punctured by Live Writers who will "capture" the event through various textual and performative practices. Digital archives of the live writing will be shared through the research website www.walkinglab.org
Panel & Live Writers Include:
Leuli Eshragi, Latai Taumoepeau, Rosie Dennis, Cigdem Aydemir, Jennifer Hamilton, Rebecca Conroy, Keg de Souza, Astrid Lorange, and Lucas Ihlein. Moderator, Francis Maravillas.
Convenors:
Funding for the symposium is from the Social Sciences and Humanities Research Council of Canada as part of the www.walkinglab.org research grant on walking and sensory methodologies. The event is co-hosted by Stephanie Springgay, Associate Professor University of Toronto, Visiting Scholar UNSW and Lenine Burke, Artist and Creative Producer.
Presenting Partner: