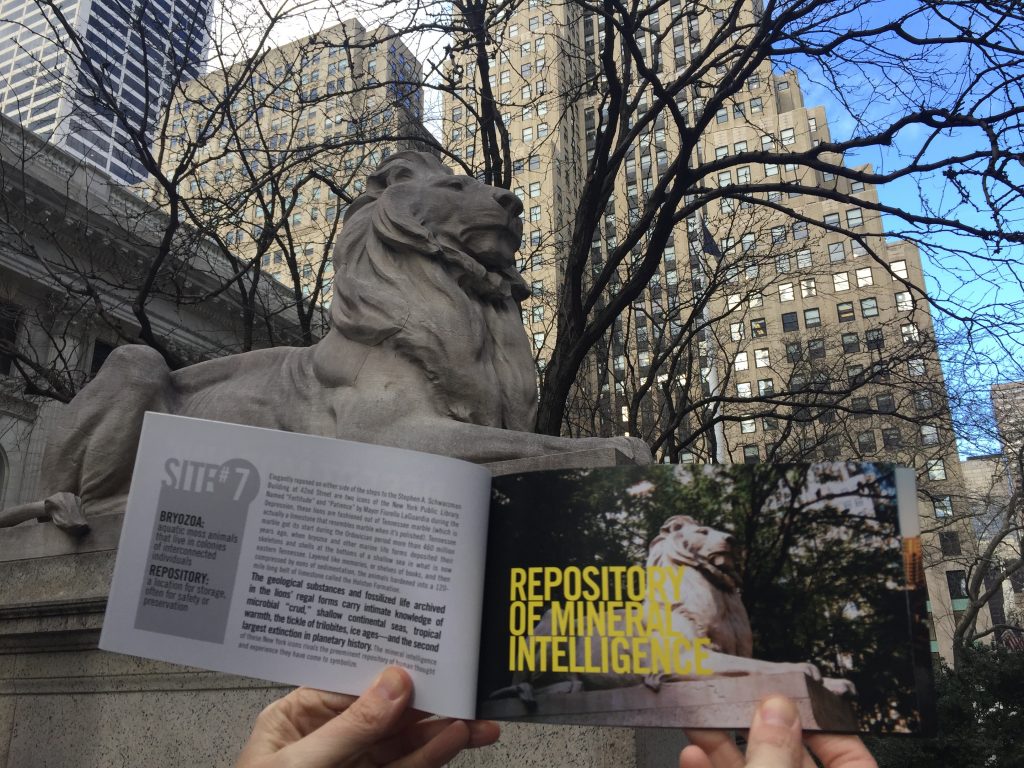 WalkingLab was in NYC on a research trip meeting with walking artists and activists. We also had the opportunity to walk to some of the geologic sites highlighted in Elizabeth Ellsworth's and Jamie Kruse's (Smudge Studio) book Geologic City: a Field Guide to the GeoArchitecture of New York.
On the walking tour we learned that the lions that guard the New York Public Library are made from a limestone that dates more than 46,000,000 years ago. The limestone is composed of fossilized 'bryozoa' which are aquatic animals.
While stone lions are often conceptualized as non-living substances, the geologic walking tour impressed upon us the quivering, more-than-human strata that make up city life.