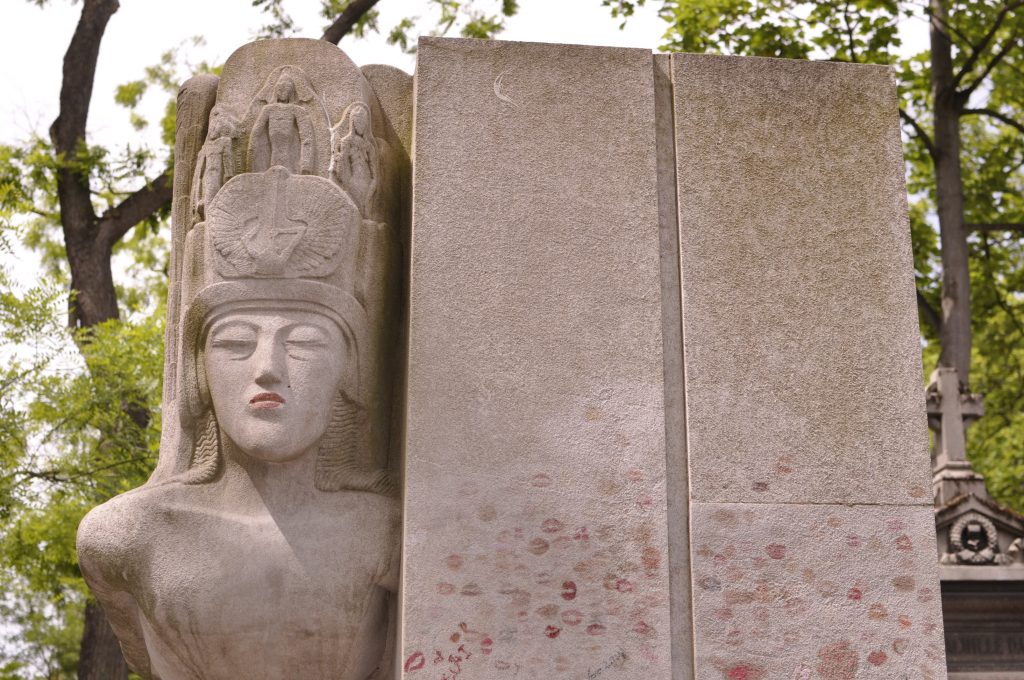 WalkingLab lead a series of Stone Walks in Paris examining the geosocial materiality of urban space in June, 2017.
On this walk we perambulated through Père Lachaise Cemetery, a large garden cemetery in the east of Paris. Each year, Père Lachaise Cemetery has more than 3.5 million visitors and is consequently the most visited cemetery in the world. The cemetery was opened in the 1804 outside the city of what was then Paris, to attend to overcrowding of cemeteries within the precincts of the capital. The week it opened, Napoleon proclaimed, "Every citizen has the right to be buried regardless of race or religion," and the first person buried was a 5 year old girl from a poor family. The cemetery now has the remains of over 1 million human bodies, and even more cremated remains.
This Stone Walk was inspired by the ornate headstones and the geosocial co-imbrication of some of our famous authors buried in the cemetery including Marcel Proust and Felix Guattari.
We spent a long time at Oscar Wilde's monument which is a fabulous stone sculpture that was excavated as a 20 tonne block from Derbyshire, England and carved by Jacob Epstein in consultation with Eric Gill. The sculpture, like Wilde himself was controversial. Some people believed that Wilde (because of his 'homoerotic' tendencies) deserved no monument, while others championed to have him represented by something more mystical such as the sphinx-like winged messenger (who resembles Wilde) that now graces the cemetery and that people kiss frequently.