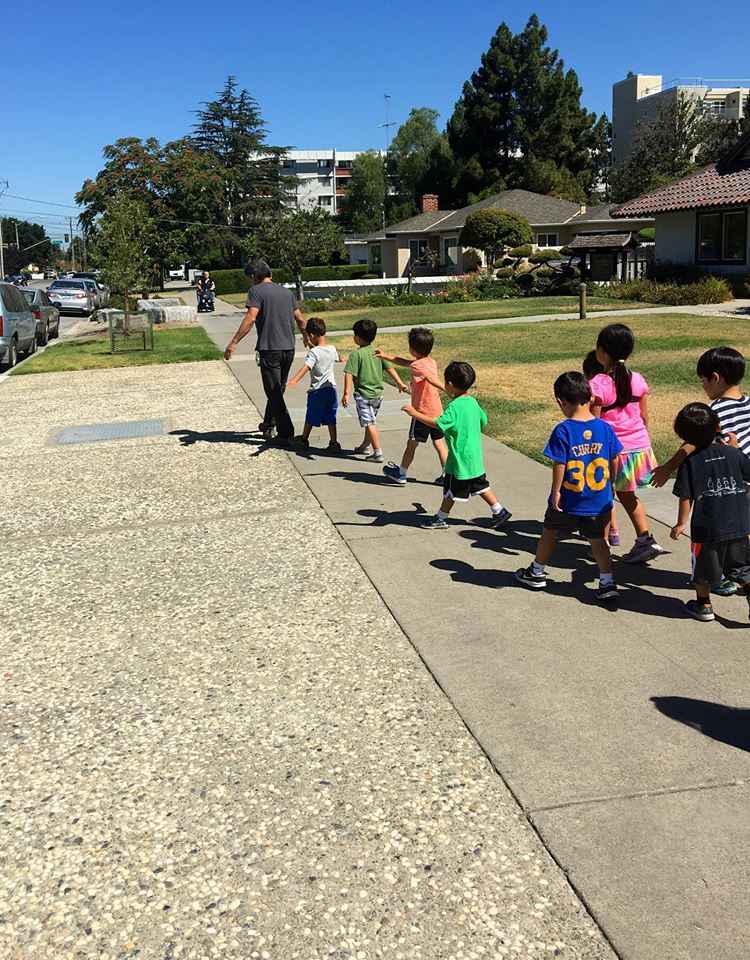 How is walking storied? My walking research builds on the concept of walking as a blended methodology of art and social science. I am focusing on walking as narrative placemaking in the Japantown neighborhood in the city of San Jose, California, located in the United States San Jose Japantown in California is one of three remaining Japantowns in the United States, a town affected by the Japanese American internment of World War II that was implemented by President Roosevelt's Executive Order Number 9066 in 1942 following the bombing attack on Pearl Harbor. This executive order called for the relocation of Japanese American citizens to be placed in Japanese internment camps across the United States, many of which were built in secluded desert-like areas. The numbers of effected citizens are estimated at around 110,000 who lived along the Pacific coastline.
San Jose Japantown is a significant community in the sense that out of 53 businesses that were forced into closure during internment, 40 businesses and 100 families reestablished themselves by 1947, three years following the revoked policy, 2014).
Overview by Dr. Kimberly Powell
I am pursuing movement along five threads collaborating artist PJ Hirabayashi and in cooperation with the Japanese American Museum of San Jose and artist Flo Oy Wong : 1). Walking tours of the museum docents, many of whom were evacuated and interned during the War; 2). Video walks with multi-generational community residents; 3). Ritualized and ceremonial walking (e.g., Obon festival and Day of Remembrance); 4). The relationship between walking, choreography and metaphors of migration in the resident, professional taiko drumming performance ensemble and cultural organization; and, 5) The creation of sensory walks that (re)sensitize people to experience place and walking.
We are working with videotape, cartographic methods, and audio recording in order to record these moving narratives and experimenting with different ways of presenting the work as interactive, public pedagogy of place. To date, I've recorded 20 StoryWalks with museum docents, residents, and those who call San Jose Japantown home (e.g., business owners), across generations.
Read Kimberly Powell's Japantown BLOGS here on WalkingLab for more information on her research in 2016.